Posted on
Skincare ingredients you should avoid and why
A Tragicomedy of Chemicals
When it comes to common skin care ingredients, opinion is divided, the camps have become polarized, and wild claims abound from both sides. Either products are safe beyond any doubt, or they are carcinogenic evils that will harm you the second you look at them, let alone put them on your beautiful skin. Whenever things are black or white, it is a good idea to take a sip of skeptic's tea, and have a second look.


In this article, we will evaluate the evidence for and against several common ingredients in the cosmetic industry. Don't get me wrong, at
Sukime
we are 100% for all-natural skin care products. However, bringing a new angle to the debate can make things much clearer. Throughout this article, you will discover a sobering perspective. Spoiler: most of these ingredients are not nearly as harmful as some would claim, but most of them serve a self-defeating purpose when it comes to skin care.
Without any further ado, let's begin this dermatological parade of horrors, and see these monsters for what they truly are: sad attempts to make an extra buck.
Petrol Derived Ingredients
These are used mainly as bases for cosmetic and skin care products. A base is, so to speak, the stuffing. Bases are meant to carry active ingredients and give volume to a product. The most common ones are mineral oil (paraffin oil), and petroleum jelly or petrolatum. Besides being bases, they are also used for their supposed hydrating effects on the skin. They make up a big chunk of products such as chap sticks and lip balms.


Petroleum based ingredients are hydrophobic. This means that they don't mix with water, they don't let it pass. For this reason, they have a short term moisturizing effect: they keep water underneath them, and by this mechanism prevent chapping or dryness. These ingredients isolate your skin from the environment, which could be beneficial in some circumstances, such as with sunburns or chafing.


Because of their large molecules, they clog the pores and exacerbate acne. They wrap the skin in such a way that nutrients and other ingredients, like vitamins, will not even get to where they are supposed to. Many high-end products contain great ingredients that are antioxidant and nurturing. Nevertheless, if these have are mostly petrol, you won't get any of the benefits. Self-defeating...


These compounds are widely used because they are a cheap way to give volume to beauty and skin care products. They are stable and readily available. However, they reduce the efficacy of other, more expensive ingredients. Thus, they should be avoided.
Paradoxically, petroleum derived ingredients will result in drier skin in the long run. Because they disrupt natural oil production, the skin's own protection against the environment, these chemicals will cause the skin to dehydrate indirectly.
Also known as Sodium Dodecyl Sulfate, is a product so rife with controversy, that it is difficult to glean anything certain from the literature. Sodium Lauryl Sulfate (SLS) is a surfactant, a compound that accounts for the foaming quality of common household products, such as detergents and soaps. It is very useful to remove oil and fatty substances. It is widely used in hygiene and personal care products because it removes oils from the skin and it gives a sensation of deep cleanliness.


There have been many claims about SLS's toxicity: from being very irritant to the skin and the eyes, to combining with other products to produce carcinogens such as dioxin. This should be taken with a grain of salt. It is true that in large concentrations, or with uninterrupted use, SLS can cause skin irritation. It is true that compounds similar to SLS can be carcinogenic. However, much of these claims have been the result of confusion with chemical nomenclature, and a misrepresentation of many studies. The truth is that, in products intended for personal care, SLS concentration is so low that study after study has concluded that it is safe.


SLS is effective as a surfactant, and a powerful detergent. That is the very reason why you should avoid it. Removing the natural oils that your skin produces is counterproductive. For one, you leave it unprotected. Natural oils are meant to keep your skin hydrated, by keeping moisture in. They are in charge of isolating your skin from harmful environmental factors. By removing them, you are leaving your skin susceptible to irritants, pollution and allergens. Thus, SLS can indirectly increase eczema, rosacea, and general dermatitis (inflammation of the skin). Furthermore, by removing natural oils, you are disrupting your skin ecology, see Parabens below.


Finally, SLS removes natural oils from your pores. The skin is designed to balance itself. When you abruptly take it in one direction, it is only natural that it should overcompensate. Consequently, the skin produces a lot of sebum after being stripped bare. This leads to very oily skin which can in turn exacerbate acne. Devilishly, SLS use turns into a vicious circle: it causes oily skin, which is dealt with with more SLS. All in all, another self defeating ingredient.
This product is used in the cosmetic industry to stabilize products. It is hygroscopic, which means that it traps water. Thus, it can be useful in keeping emulsified products from separating, or creams from losing water or viscosity. It also keeps cosmetics from melting in the heat, and from freezing in the cold. No wonder its "cousin", ethylene glycol, is so widely used as an antifreeze for cars.
Propylene glycol can cause allergies in a very small percentage of the population. It has also been studied extensively and it has been found to be safe in the concentrations used in the industry. It is a form of alcohol, which means that it is miscible (it can mix) with both water and fat; therefore, it is very useful to deliver active compounds.


There have been claims that it could be absorbed by the body and cause liver alterations. These side effects were only found with large doses and have little clinical significance. The liver can handle this compound quite well: it metabolizes this chemical into sugar.


Propylene glycol is used in the beauty and personal care industry as a conditioning and hydrating agent. It holds a lot of water, so when applied to the skin, it gives a sensation of deep hydration. However, remember that it has hygroscopic properties: it steals water! Not to repeat myself, but here we have another prime example of a self defeating purpose.


Skin that is producing normal amounts of natural oils, keeps the water it needs in. Skin rehydration is best achieved by drinking pure water, or from topical hydrosols (water from plants applied directly to the skin).
Carbomers are polymers derived from acrylic acid. These compounds are found inside most cosmetic and beauty products. Like glycols, they can trap water, but they provide a much more stable structure. That is why they are used for gels and creams. Carbomers are thickening agents which give that fluffy quality to common personal care products.
Carbomers are very safe and they are even easy on the environment, because they degrade promptly. However, as is often the case with chemicals used by the cosmetic industry, because of their hygroscopic properties, they have the same setbacks as glycols: in the end, they lead to dehydrated skin.
These ingredients are widely used in soaps, sanitizers, and pretty much everything that is meant to keep stuff clean. Parabens are bactericidal agents that have become almost ubiquitous in the industry. When a soap claims to "kill 99% of bacteria", yep! It's the Parabens. They are also used as preservatives, to keep bacteria from invading a product.


Parabens are not controversy-free. Studies have suggested that they could cause endocrine disruption. This means, that some hormones could be altered by these chemicals. There is evidence that Parabens are estrogenic, that is to say, they mimic estrogen. This could be incredibly detrimental, especially for developing boys. However, experiments have shown that estrogenic effects begin to occur at exposure levels that would be impossible to attain from common product use. Our conclusion: the science is not yet in.


Some breast tumors are estrogen dependent. Consequently, one could associate Parabens to breast cancer, because of their estrogenic activity. A link between Parabens and Breast Cancer has not been demonstrated, and it is very unlikely that it will, given the high concentrations needed to produce an otherwise negligible estrogenic effect. Once again, the monster turns out to be a bit disappointing.


Are we going to show how Parabens are counterproductive for the skin? You bet we are!


Beneficial bacteria live on healthy skin and keep harmful bacteria in check. The problem is, good bugs are slow growing, while odorous, inflammatory critters are fast growing. Whenever you "wipe 99% percent of bacteria out", harmful bugs recover quickly, while good ones… It is a sad state of affairs, that we wage a passionate war against microscopic organisms that have evolved with us to create symbiotic relationships: we were meant to benefit from each other.


Apart from keeping bad bugs in check, our normal skin microbiota helps us in many other ways. It produces beneficial chemicals that keep our skin healthy. It feeds off our dead skin and keeps it fresh. It modulates skin ecology and protects us from infection, damage and unnecessary wear.


Harmful bacteria on the other hand, produce sulphur metabolites that are foul smelling. This microbiota propagates all throughout the skin and infects pores, causing acne and dermatitis. It irritates the skin, leaving it susceptible to other nasty invaders: yeasts and fungi.
Once the good microbiota is exterminated from your skin, there is no other choice: you have to keep using bactericidal compounds to keep the bad bacteria from taking over. A self defeating purpose, if there ever was one.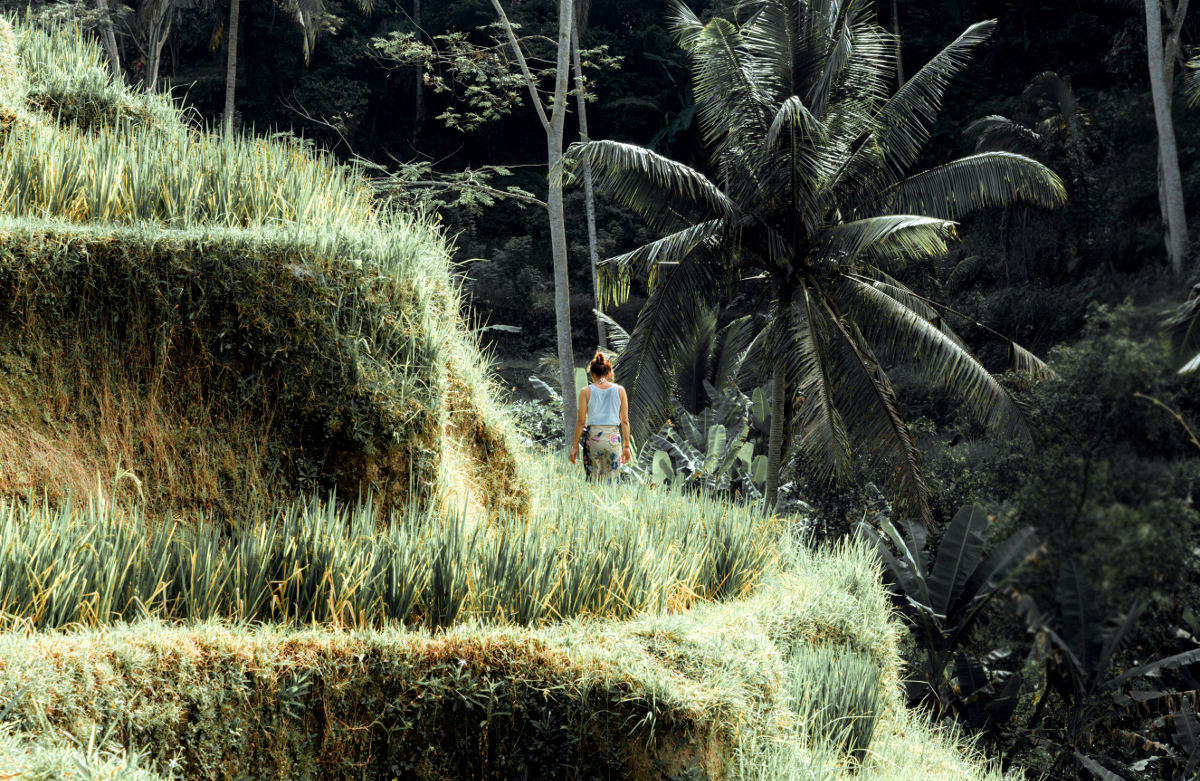 The skin has several mechanisms to regain balance. All-natural skin care products, such as the ones we proudly sell at
Sukime
, work with those mechanisms and not against them. For that reason, our products are beneficial for many common skin conditions: not because they are "medicine", but because they don't do harm in the first place. Additionally, the rich nutrients contained in our products are not hampered by paraffins or other nasty bases, so they can actually be absorbed by the skin, accelerating healing. When it comes to health and beauty, there is a maxim that should always be applied: work with nature, not against it.
If you would like to receive more informative articles like this one, please subscribe to our newsletter below. We invite you to learn more about our products and our philosophy
here.
Get more articles like this one!
Subscribe to our newsletter and receive special offers and discounts.